Hi there,
over the past few months, we've been incredibly lucky to get to showcase the Phoenix Springs demo around the world. There was WASDxIGN in London, SXSW in Sydney, and IndieX in Lisbon.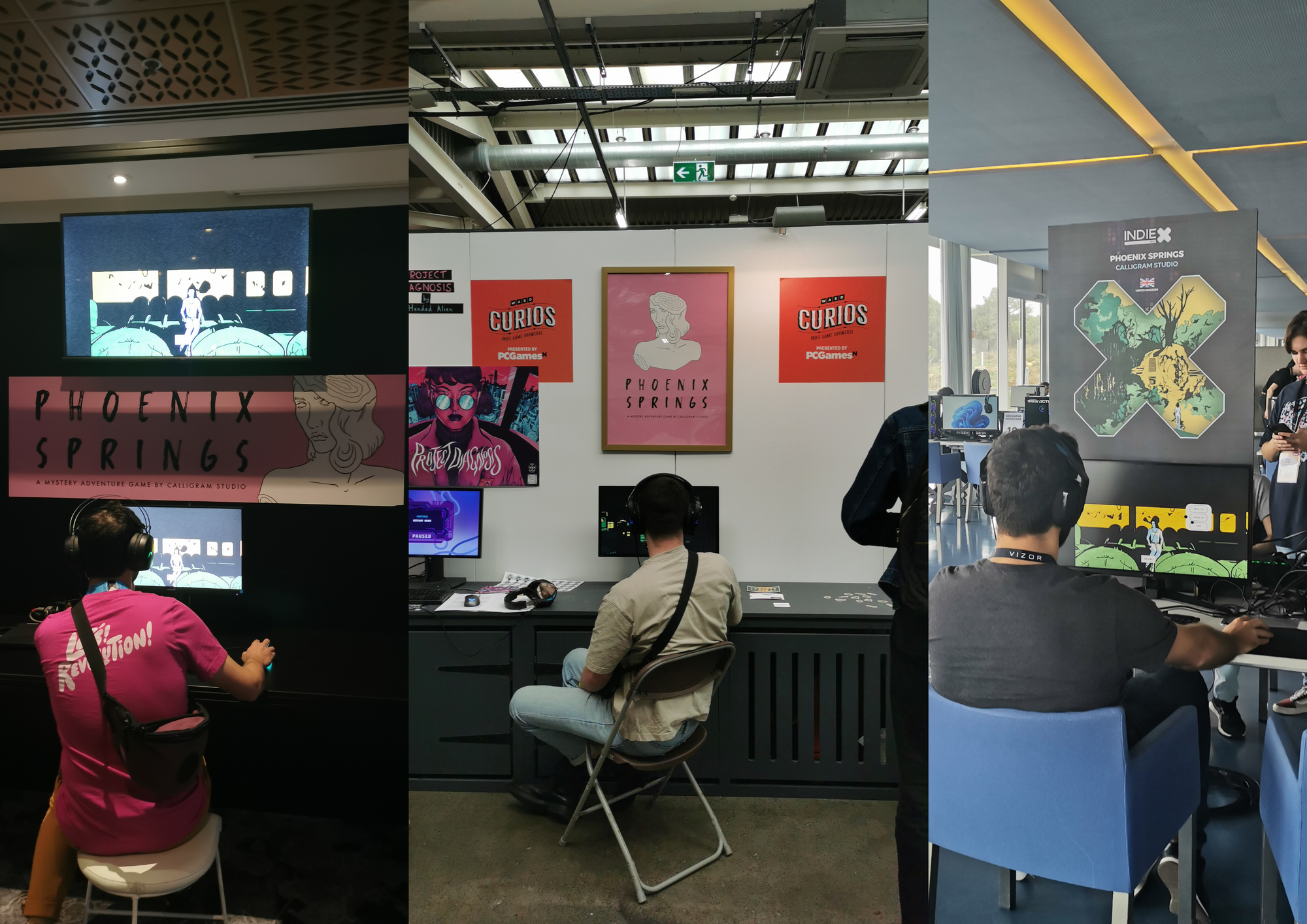 It's been a true privilege to chat with players, press, and fellow developers. Not only has the reception been fantastic, but we're also pleased to announce that the last event culminated in us winning our first award for Best Art Direction!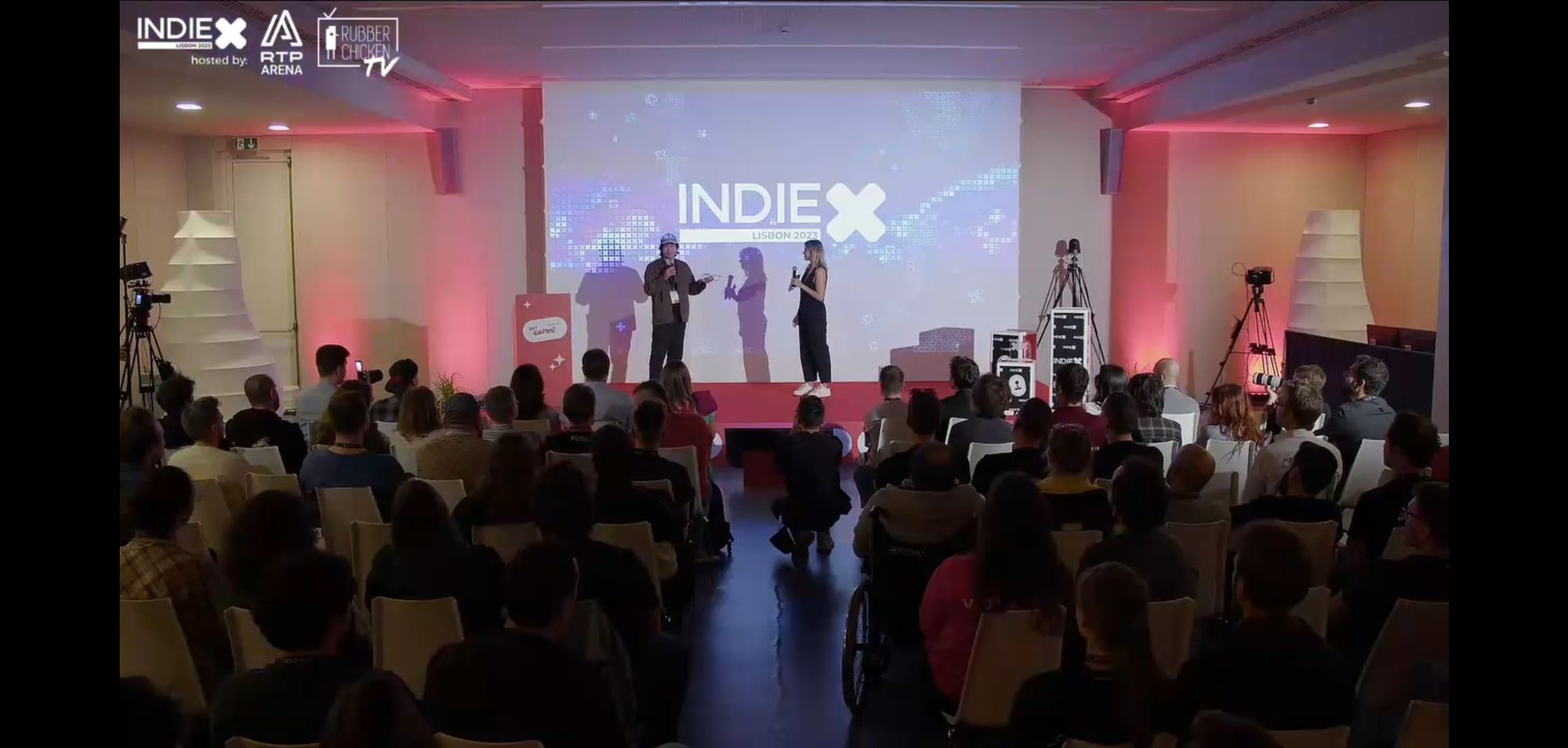 The award is of course dedicated to the talented artists in the team, namely Eleanor for her illustrations and animations, Alex for his sound design, and Alexandra for her voice work.
It's also a great time to thank IndieX and all of you for your continued support.
What's Next?

We're back at work on the game, more or less full-time. Today, Alexandra delivered her ten-thousandth recorded word as Iris Dormer. Alex is mixing her lines as we speak. We also exported a timelapse of one of Eleanor's animations. It might give you an idea of the amount of work that goes into a one-second clip.
Still no release date, but it's coming :)
Thank You

As always, thanks for your support and patience as we continue crafting the game. If you haven't yet, please do consider following the development on Twitter and wishlisting the game on Steam – it helps us a ton.
Best,
Calligram Studio
IndieX Award Winner! (The End of the Tour)